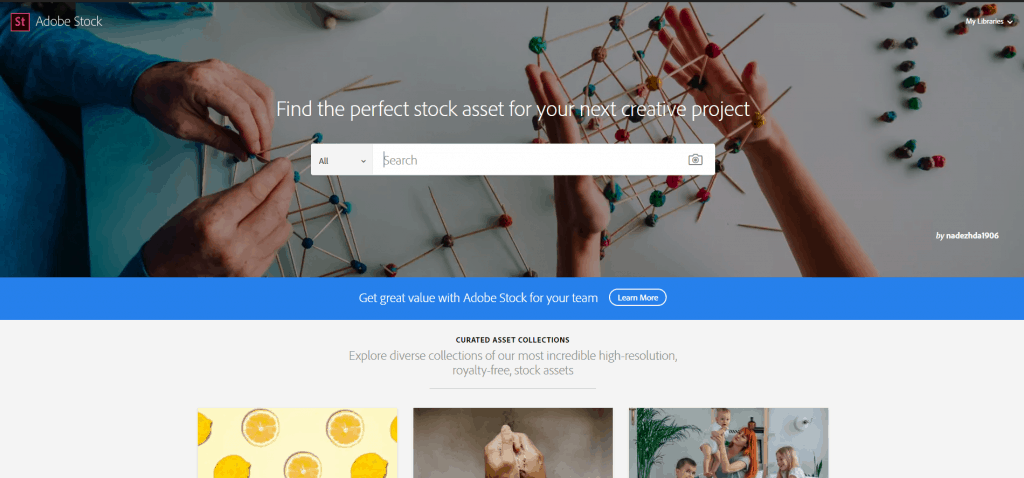 3 ways your brand could benefit from stock footage
When thinking about video production for your next marketing campaign, stock footage probably isn't the first thing that springs to mind. There was a time when it was only ever used on television productions and documentaries.
If used correctly, it can significantly boost the impact of your video marketing as well as building brand awareness, but misuse it and your next corporate promo will end looking like an alien hunting show on the History channel.
It can save you time and money
Picture this, you've just received the first draft edit from your video production team and it's looking great…but something's missing.
Your video team thinks that an aerial shot over the city would fit really well (since you're a huge player in your city).
But there's a couple of issues with that; you have to pay for someone to go out again to film, you have to pay for the use of a drone, then you need to get permission to go out and fly the drone to capture the footage which could take quite some time…or you could search for the same aerial footage on a stock footage platform and pay that one off cost, download it and send to your editor who drops it into your project for review asap.
Which route do you think is the most cost effective?
There's a huge range of HD and 4K clips readily available
If you search for the term 'Stock Footage' you're going to receive hundreds of hits from different providers. That's because stock footage is a huge industry right now, with so many professional videographers going out to film different locations and scene setups, purely to be used for stock footage.
Plus, they are all shooting in HD, 4K, and sometimes even higher resolutions than that, so you'll always know that you're getting the highest quality footage. And since there are so many providers out there now, I'm sure you'll be able to find something that would help tell your brands' story.
It can help you tell your story
The interviews with your staff have been shot by your video production team, but unfortunately you couldn't get all of the shots you needed in your office/workplace due to unforeseen restrictions. Well many of the stock footage providers have plenty of industry specific video clips which are perfect for use as b-roll to be cut over the top of your interviews. This can help you get those really important points across in your story, and sometimes helps your brand look bigger than it is.
It's no secret that search engines favour sites that utilise videos on certain landing pages as it offers an engaging medium to convey a message to your target audience rather than a block of text.
Stock video content can play a huge part in telling your story by allowing you to utilise live video that can't be captured either due to budget or time constraints. When done correctly in line with your video marketing strategy, stock footage can add credibility and depth to your video ads and ultimately lead to increased brand awareness and conversion rates.
Now let's talk about when you should probably stay away from stock…
It can get expensive…fast
Sure, you could add in a couple of stock clips here and there to help tell your story, but once you start adding in more and more clips, stock footage can start to become really expensive.
Most stock footage providers charge per clip used (some clips can even be a few seconds long) and the cost can range from £40 to a staggering £200! But remember you're paying for high quality footage which still took a video team to go out on location with the correct permits, and shoot a professionally lit scene with actors/models included. So keep those costs in mind when you're planning your next project with your video team.
Copyright, usage and licensing agreements
Every stock footage provider has their own unique licensing and usage agreement, so if your video production team is using multiple sources to find you stock footage, it can get quite confusing to keep track of which usage rights go with each clip used.
There have been countless times brands have been hit with copyright strikes on YouTube simply because a video production team (not us by the way!!) didn't inform their client about the licensing of the stock footage used. So if you want to use stock footage in your brand videos, always make sure to ask your video editing team about the licensing – even when they claim to be "royalty free"!
Sometimes it can look quite cheesy
We've all seen it; the smooth tracking shot of a builder looking at some blueprints of his next job, then looks into the camera smiling. Or the doctor who is examining her patient… and then looks into the camera smiling. Stock footage can sometimes look tacky and clichéd.
If you would like to edit a video with stock footage with graphics, feel free to contact our team today – 0151 427 0998