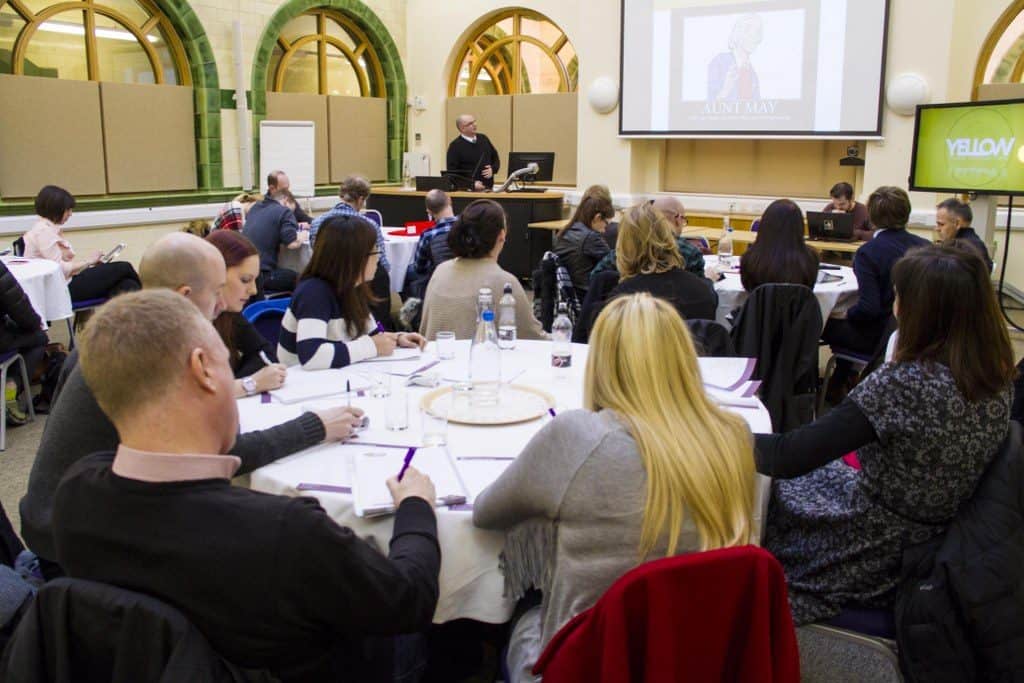 You should be using video to impress potential clients when making presentations.

They are just as effective in a meeting room as they are starting a big event on a screen.

If you are doing a presentation, it is likely that other businesses are going for the contract too.

So you really need to make yourselves stand out from your competitors.

This is what the video will do (or imagine if competitors turn up with an impressive video and you don't! Keep up with the competition!).

Video never has a bad day, everyone has bad presentations every now and again but video will always provide a fantastic first impression even if you don't. Hopefully rescuing the presentation!

Video is also FAR more impressive than the usual boring power point presentation (which EVERYONE hates!) video can now be easily integrated into power point presentations to make them a little more exciting.

TIP– if your video isn't working on power point and there doesn't seem to be a reason why, a quick tip is to rename the video file to '1' and for some reason it will work – god knows why! It just does!
Power point also prefers window video media files (.wmv) if you are using a different format.

IMPORTANT – If you are going to be doing most of your companies presentations and you want to be in the video yourself, just make sure that other people are in the video too so it's not all about you.

Ideally customers saying how great you are.

Clients won't just have to just take your word for it.

I am a big fan of people introducing the company themselves in videos to show they are not a faceless company as long as it isn't the people who are going to be making all the presentations.

Clients don't watch to listen to lots of you talking then a video of yourself!
It might be a good idea to have 2 videos – one including yourself to use elsewhere in your marketing and one without you for presentations.

Tip to use in practice
Testimonials, testimonials & more testimonials.

Imagine having a presentation that you only have introduce yourself and what you do, then get someone else to do the rest for you.

That's what a video full of people explaining how your are fantastic value for money, how your customer service was excellent, how you met deadlines, how you have made a difference to their lives and more will do.

That's what clients want – for you to prove your track record without having to just do a sales pitch personally.

They want to see how you have made a difference to other people.

That you get results.

That you are worth investing in.

This is what a video full of testimonials will do.
If you would like a quote for filming, go to our prices page to find out how much you can produce videos for.
Yellow Video Production 2019 – Video Production Liverpool